Rigging Screw Body-professional grade and reliable
Our closed rigging screw body is available with UNC or UNF threads and sizes ranging from 3/1'' to 3/4'' manufactured from seamless (no welds) pressure-tube. There is a hole in the body for easy tightening by inserting an allen key and rotating. Closed bodies can be slotted to allow locking with split pins.
All parts are made by Haito Rigging and we have full traceability-material certificates and certificates of conformity are available on request.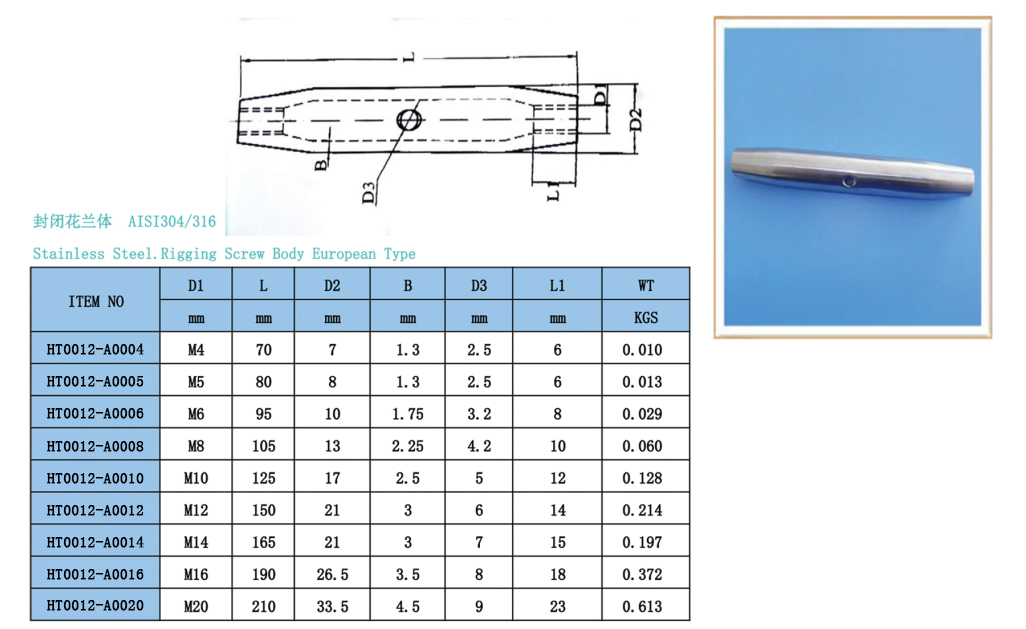 Come and order your Rigging Screw Body.
Haito Rigging supply a range of rigging screws and turnbuckles accessories. They come with a variety of fittings for each end to suit your particular application.
To put in your order, just fill out our short inquiry form here, but please do ask us if you need anything custom-made.
If you wish to ask a question or need further advice, you are welcome to contact us. We'll be happy to help.
We are always available for clarification and for order.
We look forward to hearing from you!