AISI 316 grade stainless steel eyebolt
Highly corrosion resistant
Versatile & adaptable component
Polished stainless finish
Order any quantity with no minimum order charge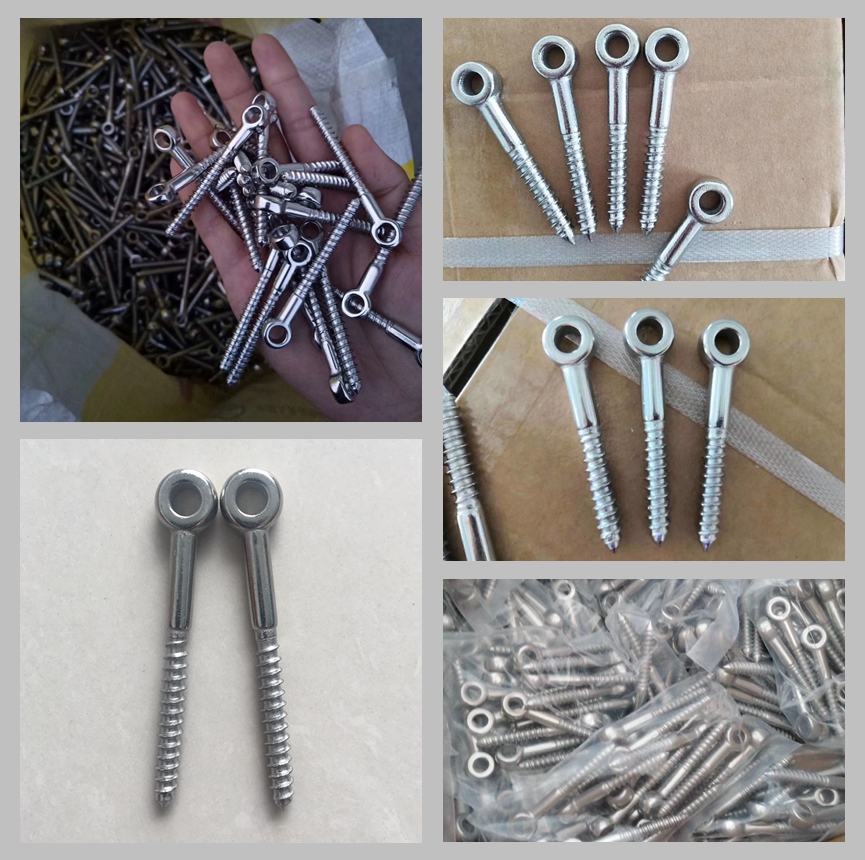 This attractive stainless steel eyebolt is suitable for balustrading, garden trellising, shop fittings & many other applications. The eyebolt will screw into wood or masonry holes with rawl plugs fitted. We recommend that you drill a pilot hole (a smaller preliminary hole) before screwing into wood.
The cable railing hardware wooden threaded eye screw is available in sizes ranging from M6 to M12 to fit every project. This ring bolt is made from grade 304 or 316 stainless steel for corrosion resistance and durability, making it perfect for marine and industrial applications.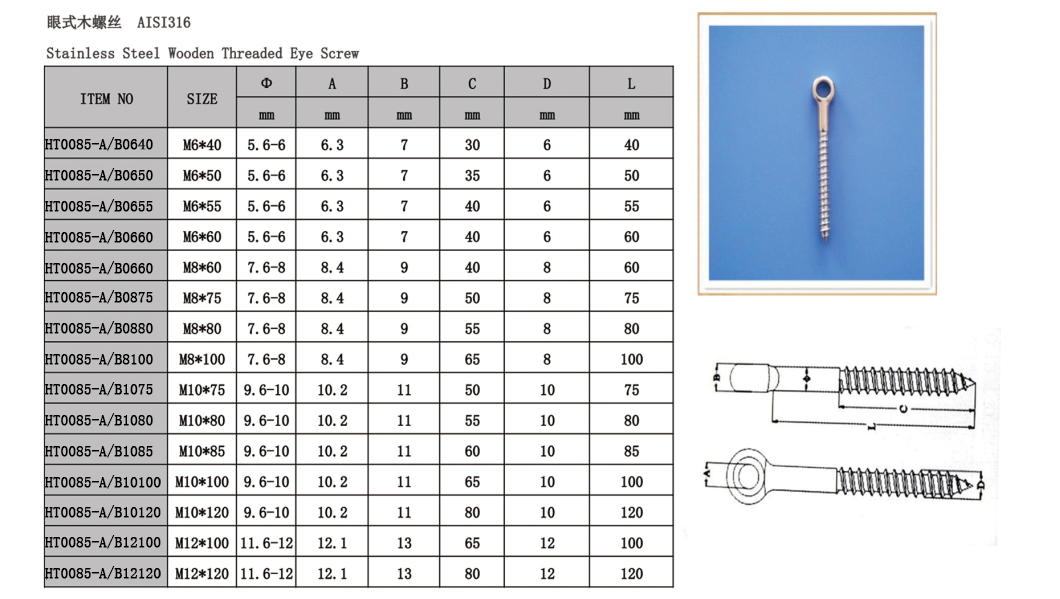 Come and order your cable railing hardware wooden threaded eye screw.
To place an order,just fill in a rapid online form here.but please do ask us if you need anything custom-made.
If you wish to ask a question or need further advice,you are welcome to contact us. We'll be happy to help.
We are always available for clarification and for order.
We look forward to hearing from you!