Physical vapor deposition (PVD), sometimes (especially in single-crystal growth contexts) called physical vapor transport (PVT), describes a variety of vacuum deposition methods which can be used to produce thin films and coatings. PVD is characterized by a process in which the material goes from a condensed phase to a vapor phase and then back to a thin film condensed phase. The most common PVD processes are sputtering and evaporation.
Advantages:
PVD coatings are sometimes harder and more corrosion resistant than coatings applied by the electroplating process. Most coatings have high temperature and good impact strength, excellent abrasion resistance and are so durable that protective topcoats are almost never necessary.
Ability to utilize virtually any type of inorganic and some organic coating materials on an equally diverse group of substrates and surfaces using a wide variety of finishes.
More environmentally friendly than traditional coating processes such as electroplating and painting.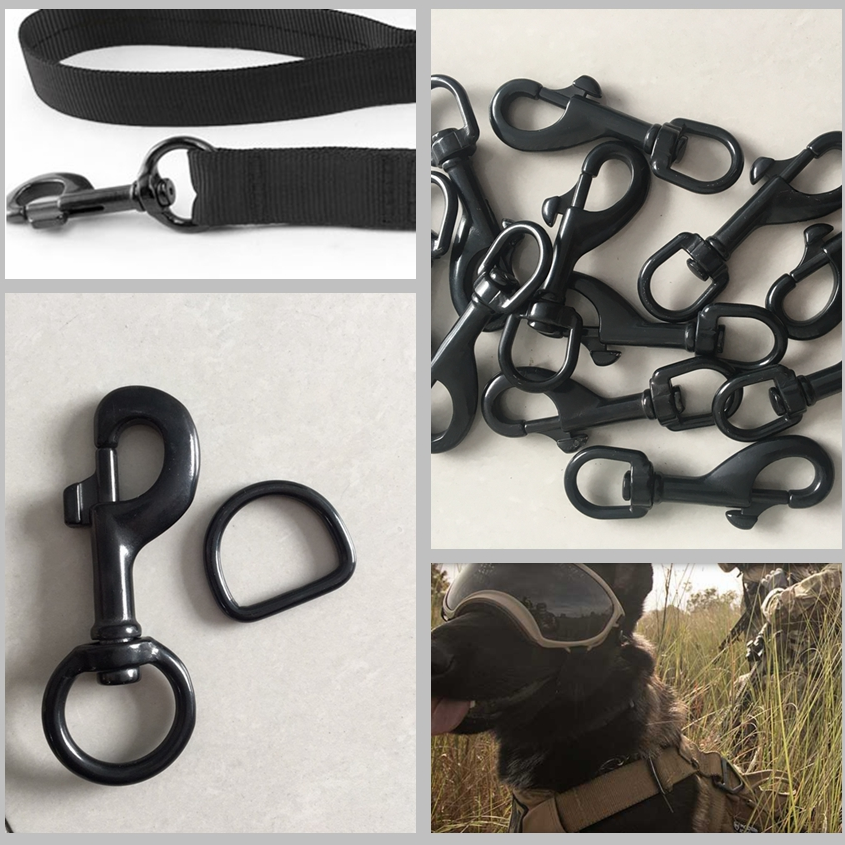 The spring-reinforced hook works by holding both sides snuggly together once the trigger is no longer held down. They are fabulous for all sorts of things without the risk of snagging,and the fact that the bolt swivels means you'll avoid ropes becoming tangled too. Many people have chosen to use them for dog leash swivel clip.Perfect for both indoor and outdoor use, they will not rust even in prolonged contact with sea air. They are also commonly deployed in activities like dressage, aqua sports, sailing and pot-holing too. Additionally, they're perfect for smaller jobs, like key ring repairs and lanyards or fixing up an old bag. As with any type of snap hook, make sure you choose the correct one for the load you expect it to bear.
We are proud to sell a wide variety of hooks for all occasions. Maybe it's help secure decking rope or with our braided ropes, or simply a piece of strapping,you're bound to find what you need with us. To get your order in, just send us a rapid online form here. To speak to an expert for advice, don't hesitate to contact us.