Quick Link
If you're on the hunt for a quick link, then why not purchase from Haito Rigging. We offer a range of sizes suitable for a wide range of applications.
Quick link – robust and versatile
Quick chain links come in a variety of sizes to suit your requirements and are perfect for joining long and short link chains together to make them longer. The smallest ones may to be used on wallet,bags,horse riding tack,sports equipment and belts.The thicker, heavier duty ones are commonly used for ships.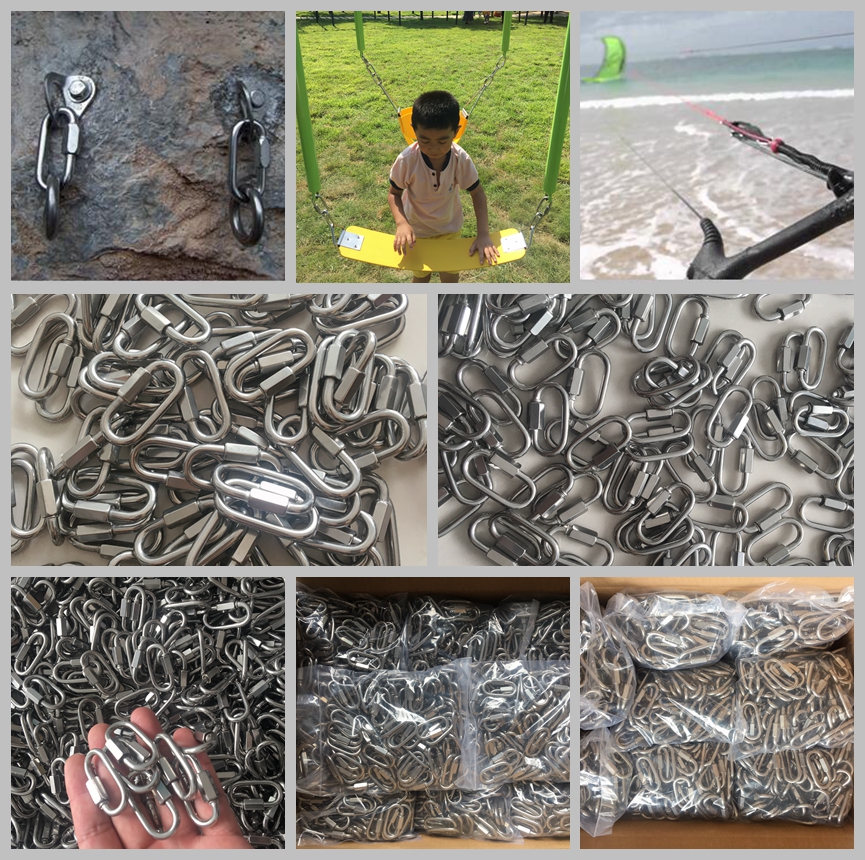 Quick links are a circle of metal with an opening on one side and are made from 304 or 316 grade steel. Once the link is in place, you simply screw the sleeve in place over the opening to keep it closed. The great thing is it won't rust over time,even in moist atmospheres. Although they commonly come in sizes between 3.5mm and 14mm,if there is a specific size you're looking for then please do ask us as we're very likely to be able to supply it.