Round Copper Ferrules
Among our full ferrule line-up, the round copper ferrules we sell are an attractive option for customers who want to create stainless steel rope assemblies that are built to last. We create bespoke ferrules to fit wire ropes and can press fit them at our factory for convenience if required.
All About Round Copper Ferrules
While we offer aluminium round ferrules these are not appropriate for use in combination with stainless steel rope. For that purpose,our copper round ferrules are a better option. They can sit at the point where the rope terminates, or be attached part way along its length if necessary. For safe use of lifting equipment in adverse environments, copper is a capable choice of material.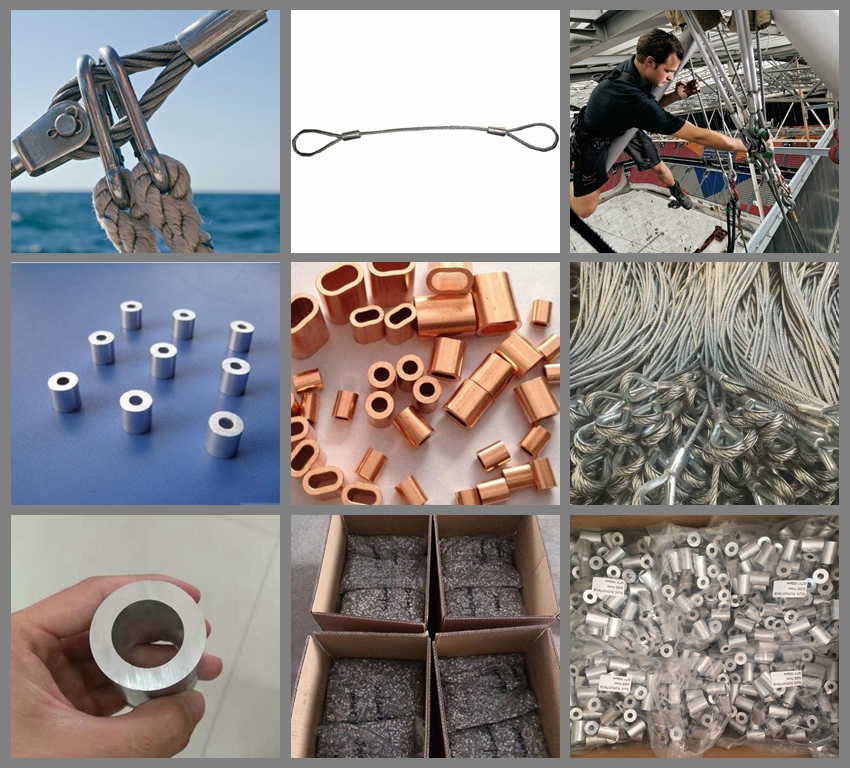 Our Full Ferrule Line Up
As well as round copper ferrules,we also offer other ferrule types which use copper as their key component. You can buy conical copper ferrules and straight ferrules from Haito Rigging. Because we offer a bespoke manufacturing services, you can be certain that the ferrules you choose are up to the task at hand. We also stock lifting gear that can be combined with our rope assemblies, so there is no need to go anywhere else.