Rigging Screw Stainless Steel Jaw Jaw Closed Body Turnbuckle Bottle Screw Turnbuckle
What are Rigging Screws and Turnbuckles ?
Rigging screws and turnbuckles are sometimes referred to as a wire rope tensioner, bottle screws, barrel strainers or straining screws and are a special type of fitting which are used to enable the tensioning of wire ropes. Once fitted the tension of the rope can easily be adjusted whenever you need to whether it is to tighten or loosen the rope. All that is needed is to turn the main body or barrel. They are commonly used in rigging applications and anywhere that the wire will need tightening to a unique rigidity to fit its objective for example, bridges, balustrades, staircases and hanging shelves. They are often utilised for use as barriers (instead of fencing) to avoid access to certain areas or as a safety barrier. For example they are used on castle ramparts to allow the public to be able to walk around them safely, yet they do not intrude too much on the original nature of the buildings. Rigging Screws have the closed barrel type center and so look more aesthetically pleasing whilst Turnbuckles have an open body/center piece which turns around the visible screws. The definition of a turnbuckle is type of coupling which possesses internal screws that are used to connect two wires or rods, end to end in order to adjust the tension.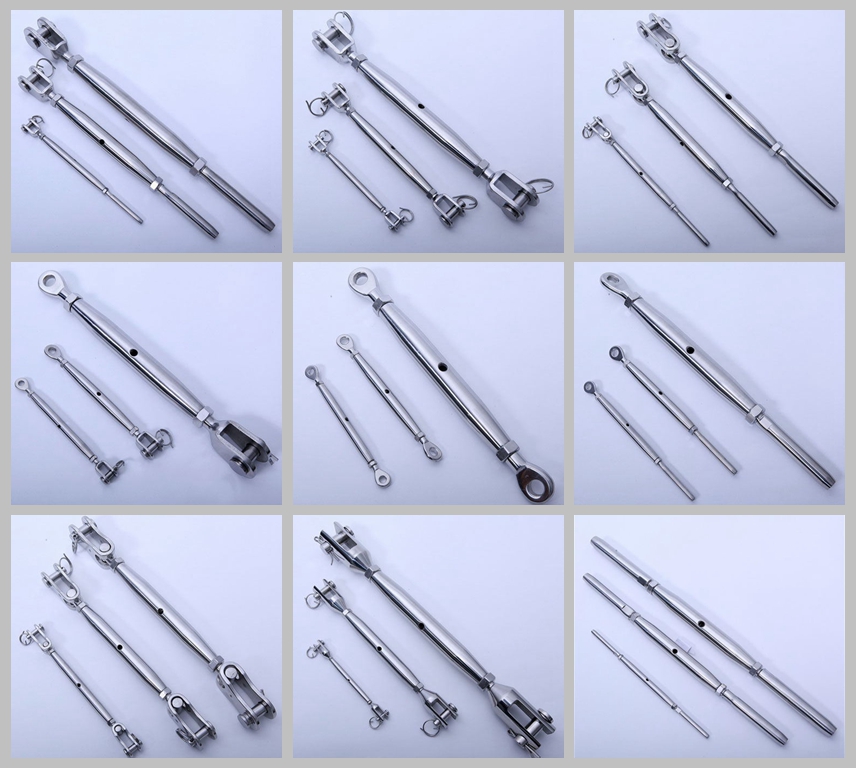 Rigging screws with jaws are available in a large range of sizes and designs. Made of rust-proof stainless steel, making them tough, durable and corrosion resistant. Jawed rigging screws are extremely popular and are great for use in all sorts of applications including outdoor and maritime use. They're also great for use with wire rope in order to demarcate zones in car parks for example.
This is because they create adjustable tension simply when the body is rotated.
They are finished in polished AISI 316 grade A4 stainless steel and feature a removable clevis pin. Simply take out the clevis pin from the rigging screw fork by removing the split ring.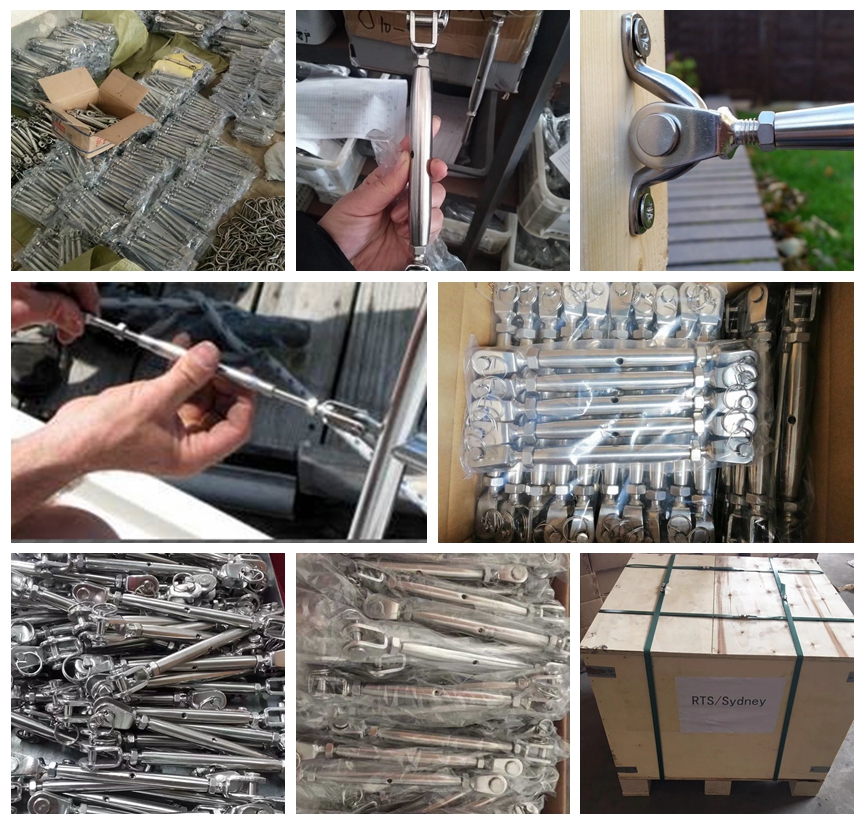 The Jaw and Jaw rigging screw turnbuckle feature an closed body and are available in sizes ranging from 4mm to 36mm to fit every project. These turnbuckles are made from grade 316 stainless steel for maximum corrosion resistance and durability,making them ideal for marine and industrial use.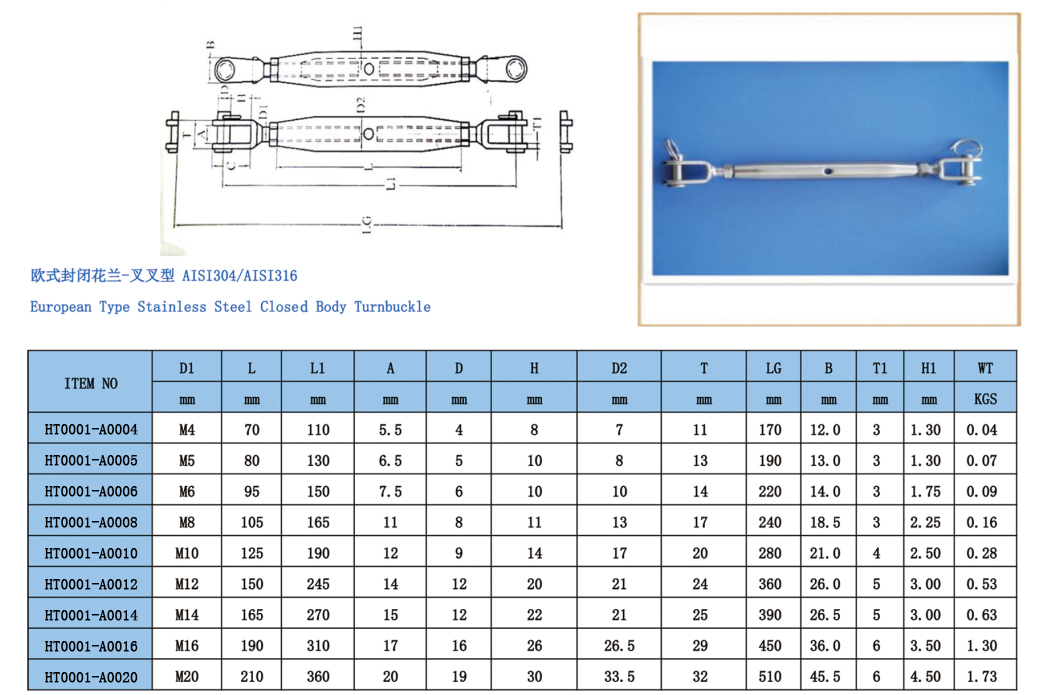 Come and order your Rigging Screw Jaw Jaw type Bottle Screw Turnbuckle
Haito Rigging supply a range of rigging screws and turnbuckles. They come with a variety of fittings for each end to suit your particular application, eye such as eye and eye, eye and hook,hook and hook, jaw and jaw, hook and jaw, etc. Some rigging screws are fitted with locking nuts/barrel strainers to ensure that there is no unwanted loosening of the rope.
To put in your order, just fill out our short inquiry form here, but please do ask us if you need anything custom-made.
If you wish to ask a question or need further advice, you are welcome to contact us. We'll be happy to help.
We look forward to hearing from you!