Stainless Steel D Shackle–Safety Bolt
When you're in need of a really good shackle specially designed for the job you have in mind, a stainless steel D shackle–safety bolt from Haito Rigging might well help.
Stainless Steel D shackle – safety bolt – great value and extremely tough
stainless steel dee shackle - safety bolt.They're created to the most rigorous safety standards using the very latest in forging technology and attempts must not be made to distort or bend the shackle out of shape as this will negatively affect its structural integrity.
Our stainless steel dee shackle – safety bolt types are made with marine type stainless steel so are ideal for all conditions as they won't break down, rust or degrade. Not only does this offer a particularly durable shackle, it allows them to be used for a broad spectrum of sporting, mechanical and marine purposes. They're perfect with our lifting slings too.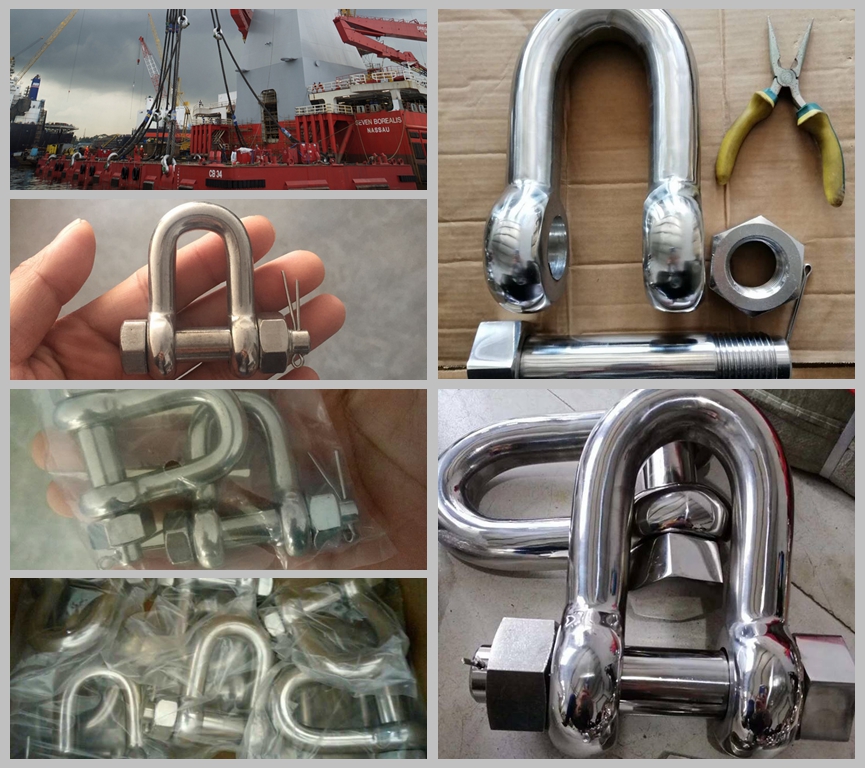 As stainless steel is liable to stress marking over long periods, we strongly advise that you thoroughly check and maintain your shackles regularly.