Stainless Steel Bow Shackle–Safety Bolt
No matter what job you need it for,if you]re in the market for a strong and versatile shackle,a stainless steel bow shackle – safety bolt from Haito Rigging could be just the thing.
Stainless Steel Bow Shackle–Safety Bolt–safe and robust
stainless steel bow shackle-safety bolt.All our safety bow shackles are made from stainless steel so are great even in harsh weather and marine conditions.This makes them exceptionally hard wearing, and offers a wide variety of uses in sports, mechanics and sailing. They're ideal when used with one of our many types of wire ropes too.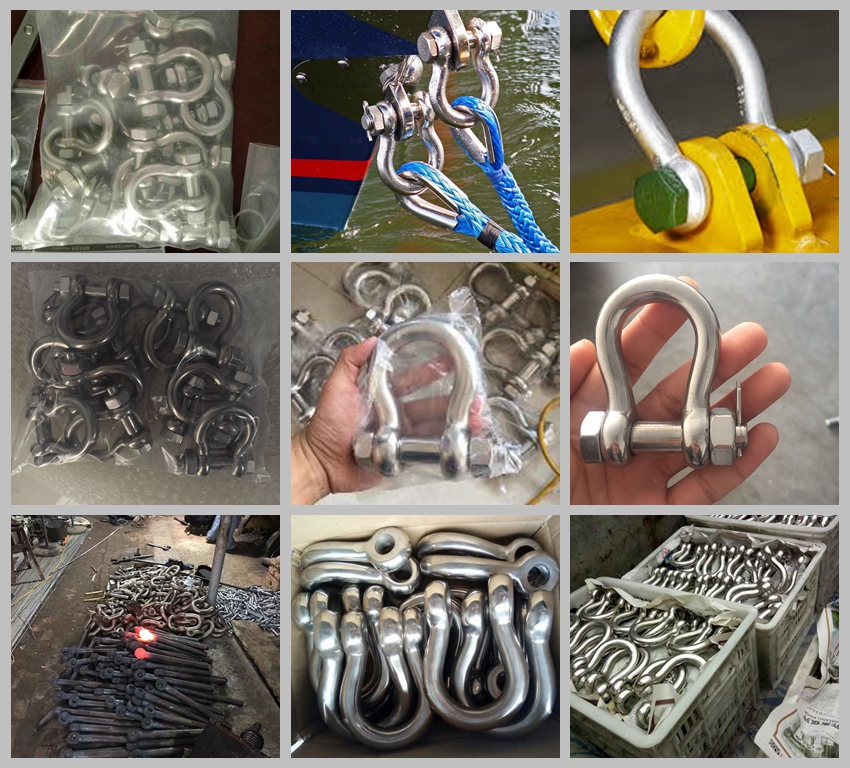 It's vital that you don't overload the shackle as you risk distorting or bending it out of shape which will damage its structural integrity.
As stainless steel is susceptible to work hardening and stress ageing over time, we highly recommend that you inspect and maintain your shackles regularly.
safety bow shackle