Stainless Steel Wire Rope Swage Eye Terminal
We have a large range of fittings specifically for use with wire rope available so you're sure to find what you need here. Whilst you're on our website, why not look through our swaged terminals too. We have our own pressing facilities, so any assembly can be accommodated.
Swage eye terminal – practical and adaptable
Swage eye terminals lend themselves to a huge range of indoor and outdoor uses, both domestic and industrial. Often used on yachts and ferries for uses like creating hand rails and sails, our amazing range of swage eye terminals are an exceptionally strong wire rope fitting which is also ideal for lanyards, security cables, balustrades and structural displays too. Note that swage eye terminals require hydraulic swaging equipment to fit them safely.
Versatile and robust, swage eye terminals are made from excellent marine quality stainless steel, so won't suffer corrosion damage. They're also weather-proof and will withstand all types of climate.
Remember that it's important your wire ropes do not get twisted as if this happens they could become much more weak. It's also important you choose a swage eye terminal which is equipped with an eye diameter suitable for the job you have in mind.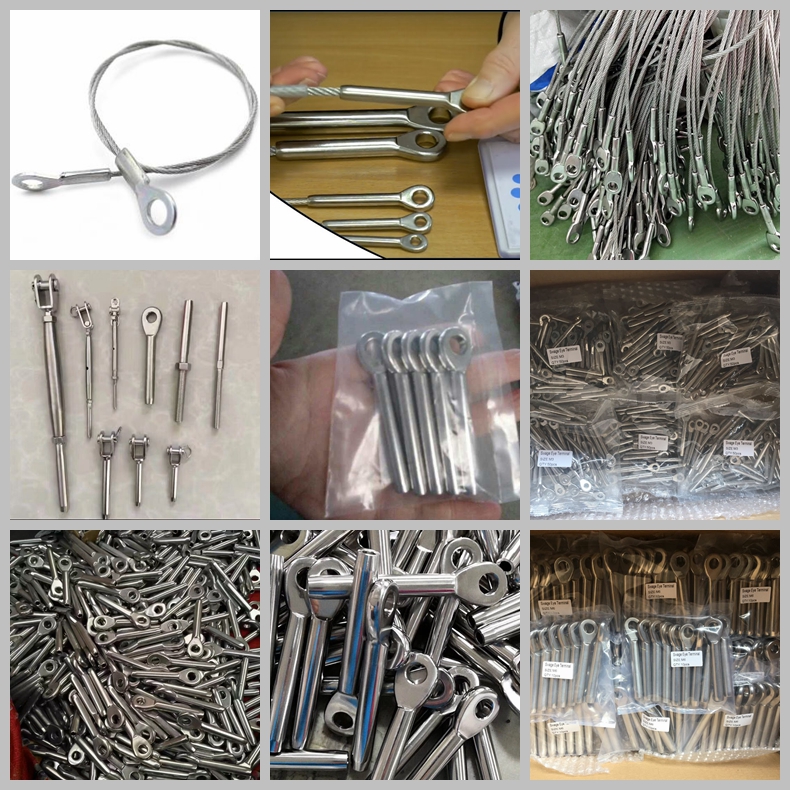 The Swage Marine Eye can fit wire sizes ranging from 3mm to 12mm to fit every project, large or small. This swage eye is made from grade 316 stainless steel for maximum corrosion resistance and durability. It is ideal for marine rigging and lifeline applications.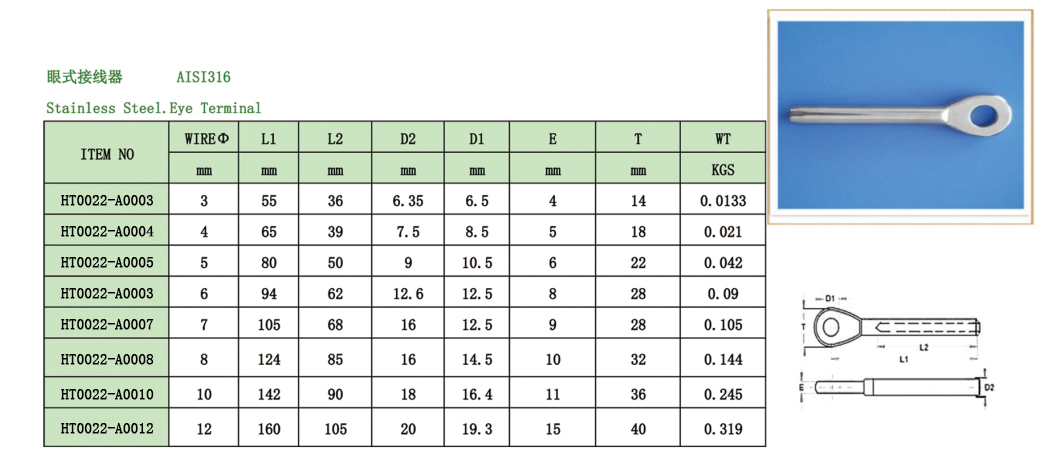 Swage Eye Terminal
Go ahead and order your swage eye terminal
We offer swage eye terminals in a plentiful range of lengths and eye diameters. If you wish to place an order, just fill in a rapid inquiry form here. If you've got a question or need some more advice, please feel free to ask us.
We look forward to hearing from you!