Stainless Steel Welded Swage Fork Terminal
Are you searching for the perfect replacement set or individual welded swage fork? If so, then look no further than our great range online now. Why not also take a look at our other swaged terminals and swageless terminals too.
Welded Swage Fork Terminal – adaptable and functional
A welded swage fork is generally used on sailing boats, yachts and dinghies for applications such as hand rails, cable railing, and for shade sails. Our great value range of welded forks are also perfect for garden projects and landscaping as well as in sculpting and art installations. Made from enduringly resistant 316 marine grade stainless steel they're designed to hold your wire ropes in place by sitting over any connection plates.
Versatile and easy to adjust, seamless welded swage forks won't succumb to pitting and corrosion by chemicals. They're also weather resistant and built to withstand the harshest of elements.
Don't forget that it's important your wire ropes do not become twisted as if this happens they could become dangerously weakened. It's also vital you choose a welded swage fork which will tightly house the full diameter of the cable you're using, so you will need to measure up to check.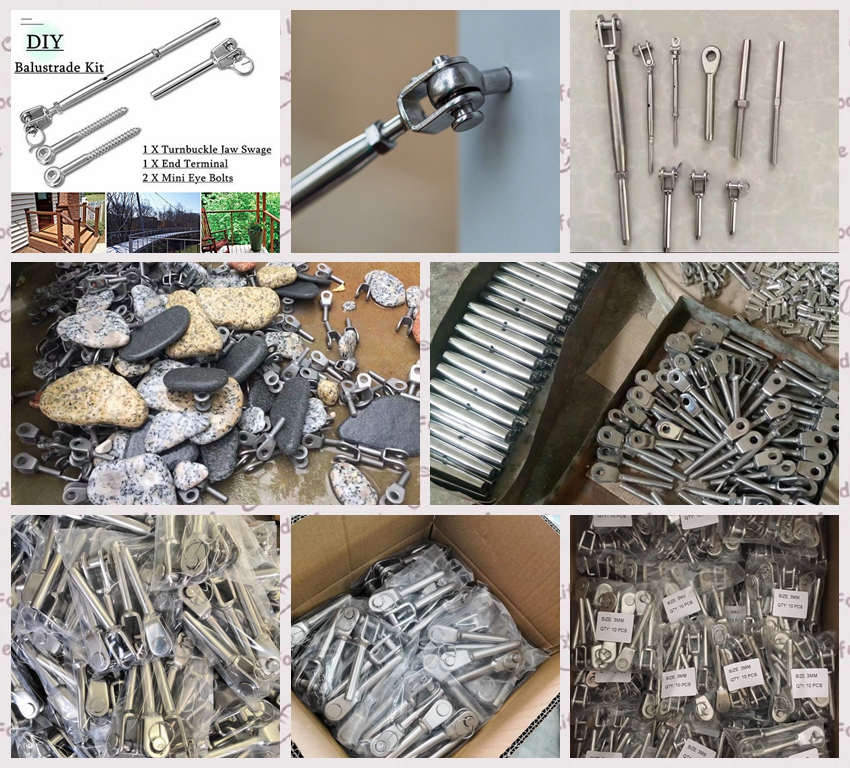 The Swage Marine Jaw can fit wire sizes ranging from 2mm to 12mm to fit every project, large or small.This swage jaw is made from grade 316 stainless steel for maximum corrosion resistance and durability.It is ideal for marine rigging and lifeline applications.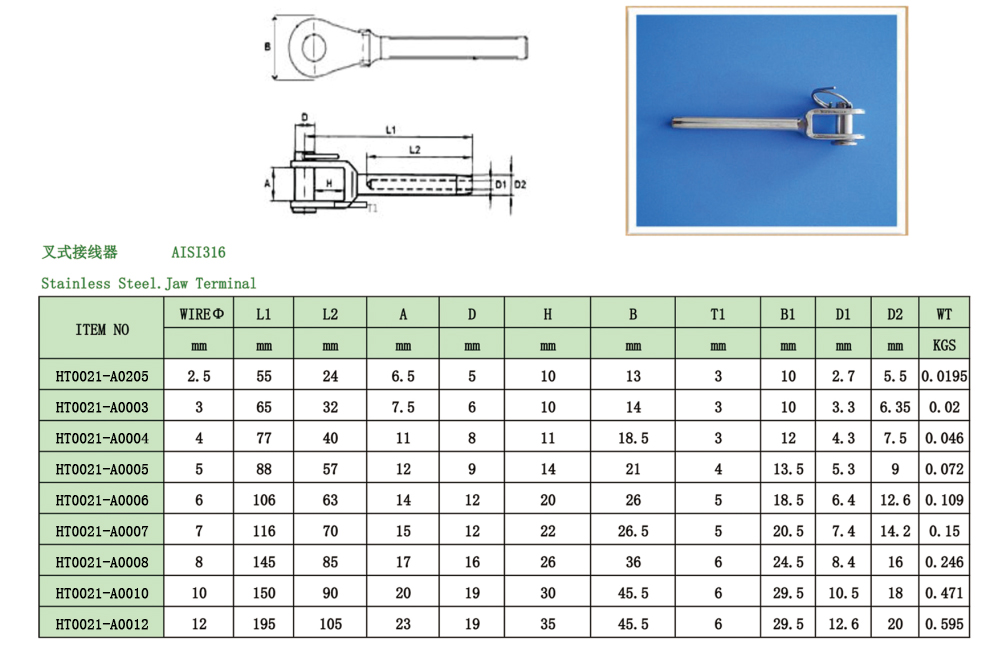 welded swage fork
Go ahead and order your stainless steel welded swage fork terminal
From our large warehouse at Haito Rigging we are proud to offer a professional range of welded swage forks in a great range of sizes and styles.To place your order,all you need to do is fill out our contact form.Need to ask a question or get some further advice?We'll be happy to help.
We are always available for clarification and for order.
We look forward to hearing from you!