Eye&Eye Swivel Fittings
A classic eye-eye swivel fitting is most commonly used for sailing applications.As such the fittings we sell are manufactured using high quality materials that can withstand the rigours of use in a marine environment.Rain,salt water and intense amounts of strain will all be handled with ease.
Sizes for this type of swivel fitting range between 5mm and 25mm,so you should be able to order the ideal component according to your requirements.The larger the fitting you select,the greater its load bearing capabilities will be,so always keep this in mind as you browse our line-up.
Eye-Eye Swivel
If you're looking for a strong and versatile stainless steel eye-eye swivel fitting,you might want to consider something from our range here at Haito Rigging.We also have swivel fittings with jaw-jaw ends and/or eye-jaw ends.
Eye-eye swivel fitting–robust and weather resistant
Eye-eye swivel fittings.Part of our fantastic selection of wire rope fittings,the eye-eye swivels are ideal for use with our yacht rope to fix up damaged rigging or create a balustrade especially in the marine and leisure industries.Made of extra strong 316 marine grade steel,you don't need to worry about them rusting or tarnishing even after a long time spent against the harsh elements and marine conditions.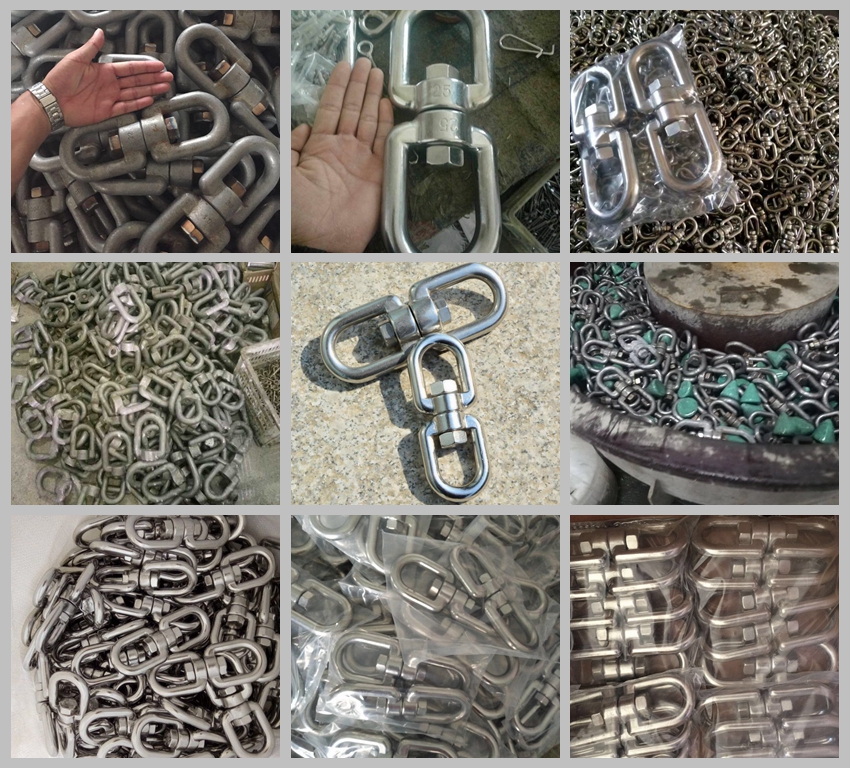 With sizes available to fit 4mm-25mm.you're sure to find the exact size you need.The only thing you really need to remember is to make doubly certain you're purchasing the right width of fibre rope or wire rope to fit properly inside the eye.