Features:
Made of high-quality 304 or 316 stainless steel, the surface is round and lustrous, which can prevent corrosion and rust in a humid environment.
The design of the solid structure: greatly enhances the bearing capacity of the product, and is safe and reliable to use.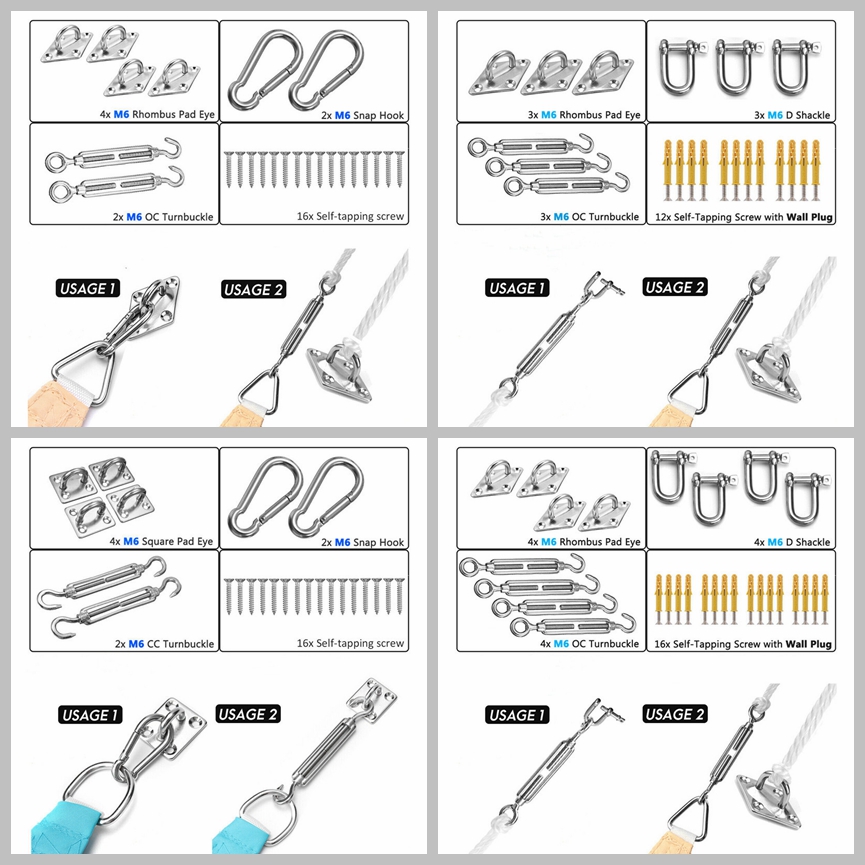 Usage
Turnbuckle- A device for adjusting the tension or length of ropes, cables, tie rods, and other tension systems.
Snap Hook- A metal loop with a spring-loaded gate, used to quickly and reversibly connect components.
Pad Eye- A flat metal plate with a projecting loop or ring, made all in one piece, providing an attachment point. It is secured by screwing, bolting, or welding it in place.
Self-Tapping Screw is used to fix the pad eye on the building or a tree.
Having the proper hardware makes installation so much easier compared to piecing it together yourself.