Long Shank Eye bolt C/W Nut & Washer
If you're set on finding the perfect fitting for your project, then this could be the right page for you with plenty to choose from! Read on for details on the long shank eye bolt which comes complete with its own nut and washer for extra convenience.
Long shank eye bolt with nut and washer–tenacious and rust-proof
Made from tough 304 or 316 stainless steel,this particular type of eye bolt can be purchased in a variety of sizes which bolt infers they are great for lots of purposes.Versatile and of excellent quality,don't forget to check that at least 90% of the screw threads are actually inside your drilled hole.
All our highly reliable long shank eye bolts with nuts and washers are noticeably easy on the wallet and are simply to see how to use as well. They're also rust-proof so are optimal for other activities for example sailing, boating and exploring the great outdoors.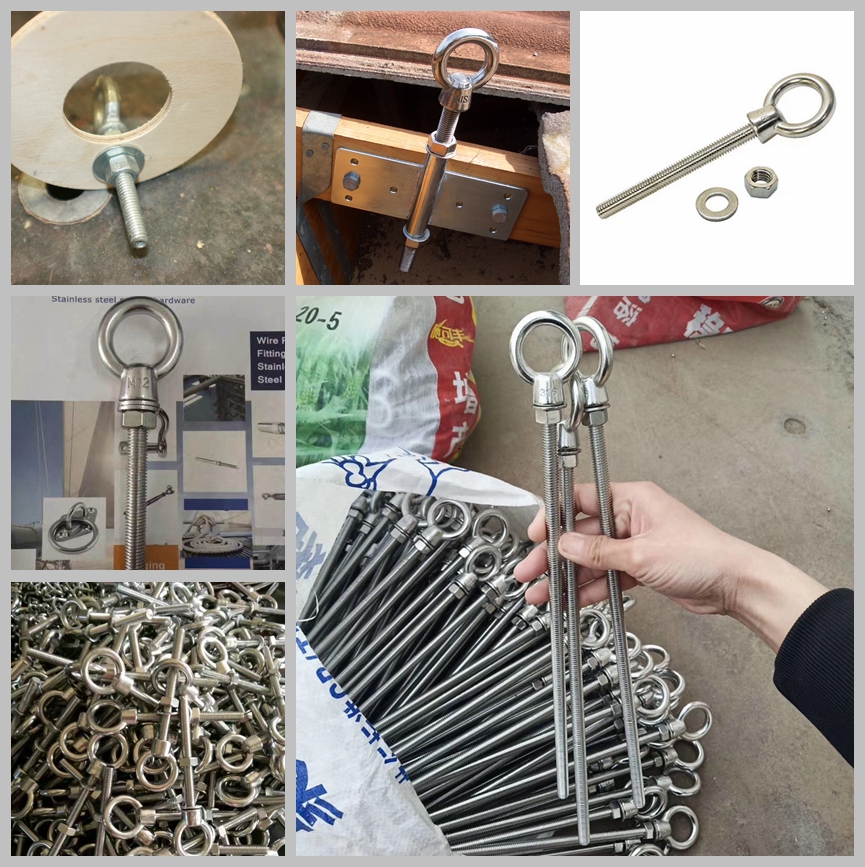 With a large display of types and designs on offer it's difficult to decide what to have.We also have pages for eye nuts and bolts and eye plates too,these are related products and well worth visiting too.Also remember, this type of eye bolt should only be used for vertical loading.If they are loaded at an angle, they are liable to become bent and fail.If you wish to load at an angle–or vertically–purchase shoulder eye bolts instead.