Stainless Steel Wire Rope Clips – DIN741
When only the very best will do,it's not always easy to find exceptional quality at a good price. But if you're searching for one (or more) reliable and durable stainless steel wire rope clips,then start by having a good look through our selection.
Stainless steel wire rope clip – adaptable and tough
stainless rope clips Stainless steel wire rope clips are specially designed for use in heavy duty applications. They are available in a wide variety of sizes to suit rope diameters from 2 mm up to 26 mm;and are perfect for industrial and domestic uses,fishing and sailing and sporting.
Each rope clip is made completely from AISI 304 or 316 stainless steel to DIN741 standard with a polished finish,which makes each one superbly unyielding to rust even when used outdoors over long periods of time. These specific rope grips are a perfect companion to some of our stainless steel wire rope range, they can be used to connect two ropes or portions of rope as well as forming temporary loops.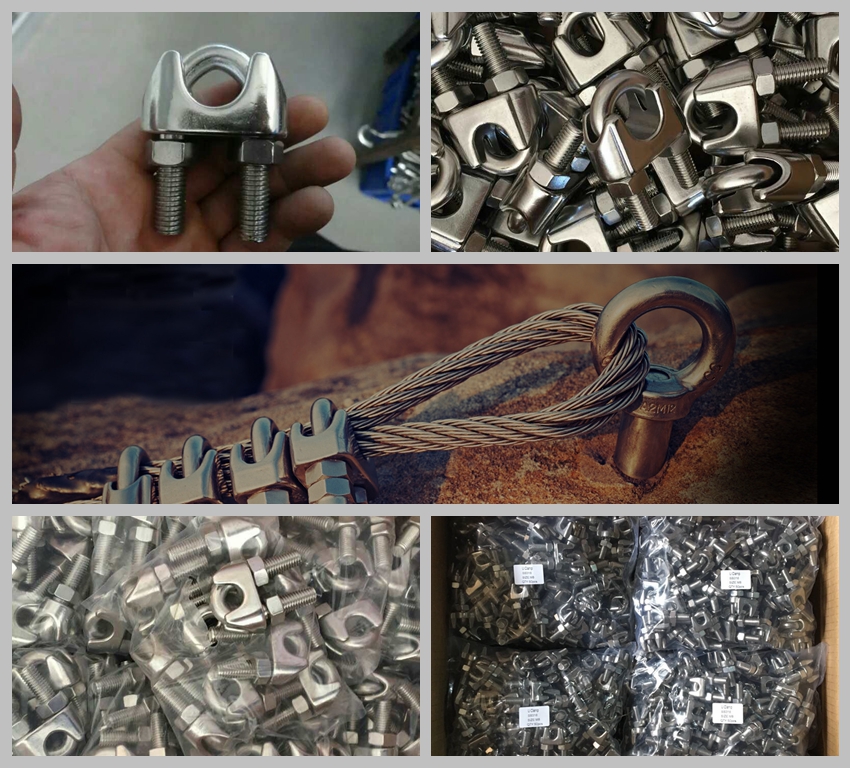 The Wire Rope Clip is available in sizes ranging from 3mm to 26mm to ensure a perfect fit for every project. This wire clip is precision cast and made from grade 304 or 316 stainless steel for maximum corrosion resistance and durability.It is ideal for marine and industrial rigging applications.