Stainless Steel Double End Bolt Snap Hook.
Searching for a high quality, durable double end bolt snap hook? Good news! We're very likely to have it in our great range at Haito Rigging today.
Double end bolt snap hook–handy and robust.
Our excellently secure double end bolt snap hooks are created using tough stainless steel for the ultimate in strength and reliability.
The springy hooks function by shutting both parts together once you've released the triggers and are ideal for a wide variety of uses with no snagging. They're also handy for joining two pieces of rope together thanks to the fact there is hook on each end.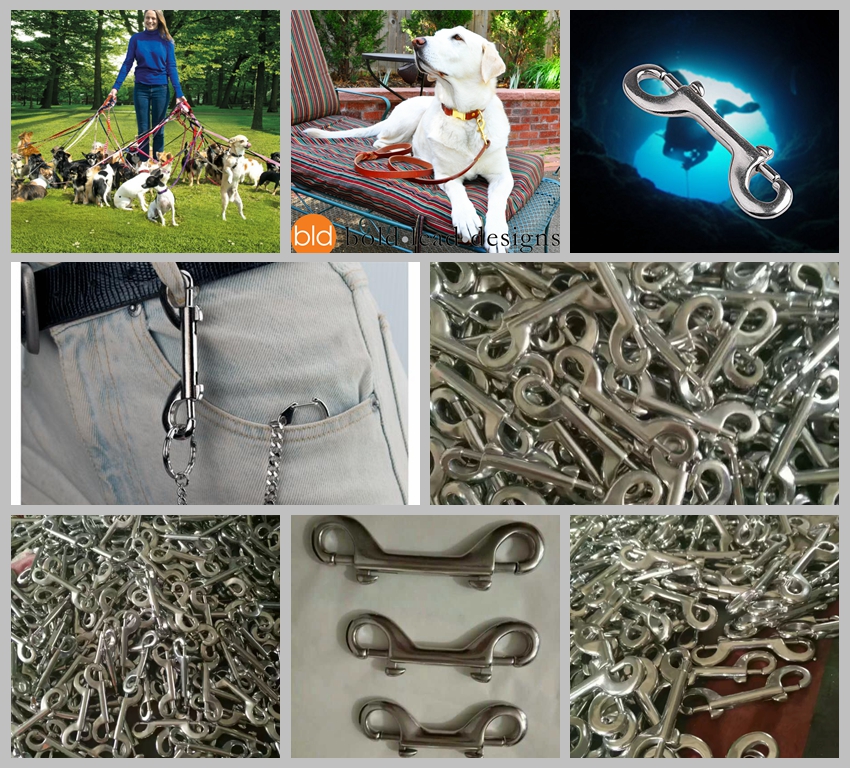 Top quality and great used both internally and outside,our double end bolt snap hooks are rust-proof and so can withstand the elements. They can also be used in commercial and leisure pursuits like horse riding,on yachts, water sports and mountaineering. Plus they're essential for your smaller domestic needs,like fixing key rings,fixing a new strap and for dog leads as they're super-quick release. They're good for using with one of our smaller cords too.
Available in 90mm, 100mm and 117mm sizes.