D Ring
When you need a very specific D ring for the job then we're here to help. So why not take a look through our phenomenal range here at Haito Rigging.
D ring–enduring and adaptable
D ring.Metal D rings are exceptionally versatile and have a large variety of applications. Smallest sized ones can be found on children's toys,purses,pet products,bags,clothing accessories and children's play equipment,whilst the heaviest ones are used primarily for in the marine and engineering sectors.
Fashioned from top grade steel,D rings are basically a loop of metal formed in the shape of a capital 'D' before being welded to ensure the two ends stay together. This offers outstanding strength and resistance without danger of rusting,even when in harsh temperatures and salt water.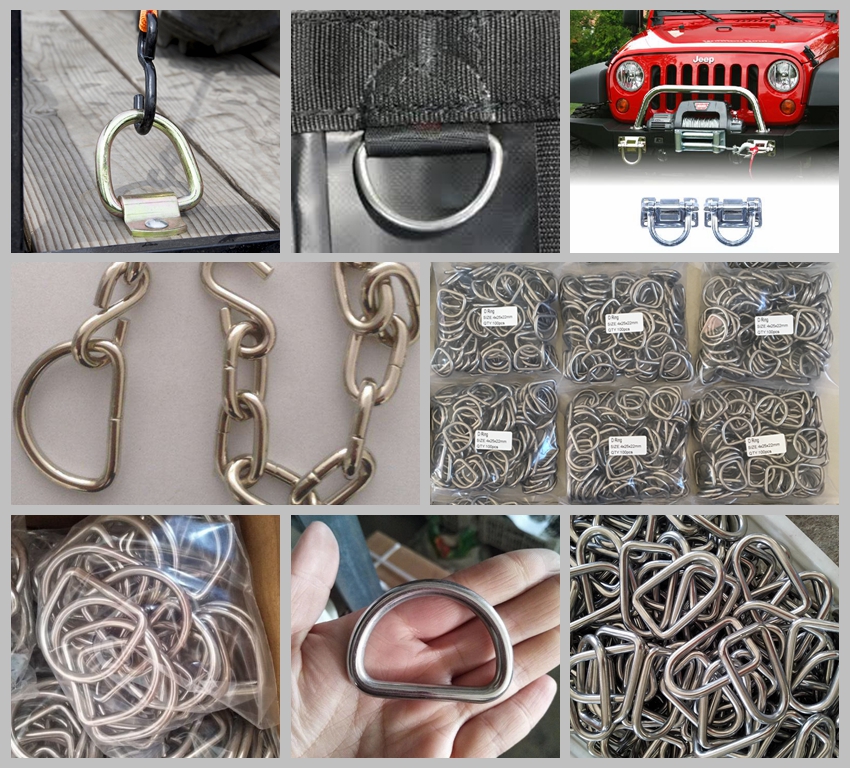 Not totally convinced it's a D ring you definitely need? Why not also glance through the rest of our lifting rings and links and snap hooks as well. Furthermore,we offer a broad range of ratchet straps too.