Round Ring
No matter what you have in mind,when you're searching for an individual round ring or a pack,then look no further than our great range at Haito Rigging.
Round ring – tough and enduring
Round ring.Metal round rings are incredibly versatile and have a huge range of uses from commercial to domestic.Very small ones tend to be found on wallets, bags,horse tack, belts and leisure equipment,whilst the large and very heavy duty ones are used for many marine applications such as in making anchor chains.
Made of high grade steel,round rings are essentially a closed loop of metal which is then welded so it stays together in a circle.This offers excellent strength and longevity plus it won't rust over time,including in humid conditions or sea water.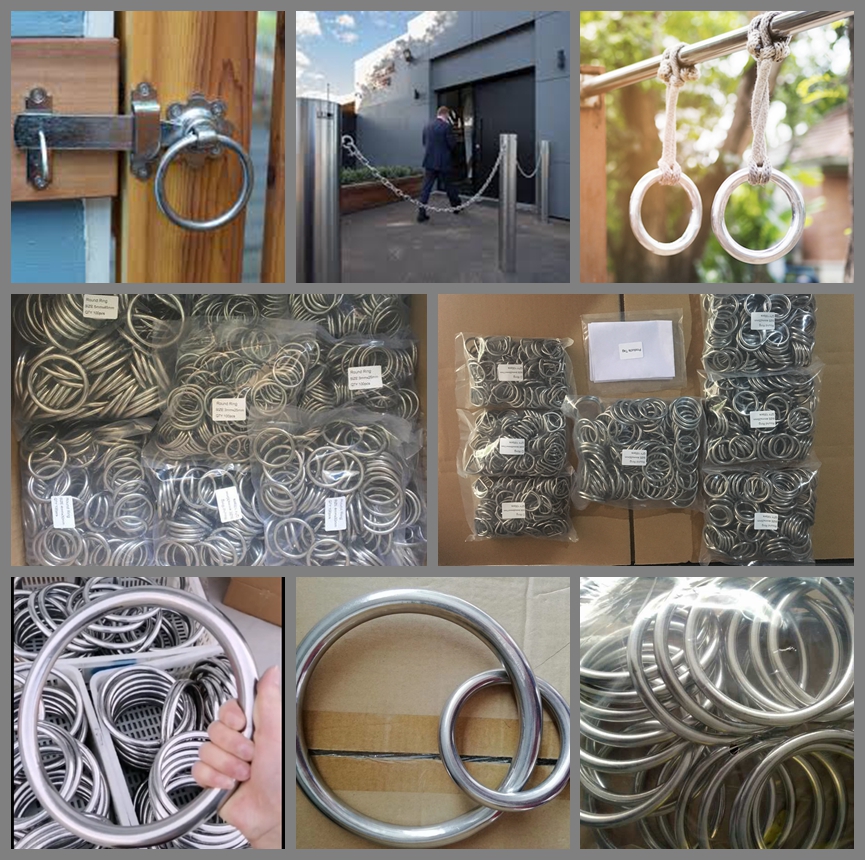 Not quite sure if it's a round ring you should buy?Don't worry,it's not always easy to know!So why not browse our range of snap hooks and lifting shackles too?Plus we have a great range of cargo and ratchet straps to use with your round ring too.