Round Eye Plate with Ring.
Searching for fair price and excellent quality? Well search no more! We have plenty of choice including round base pad eyes with ring here at Haito Rigging.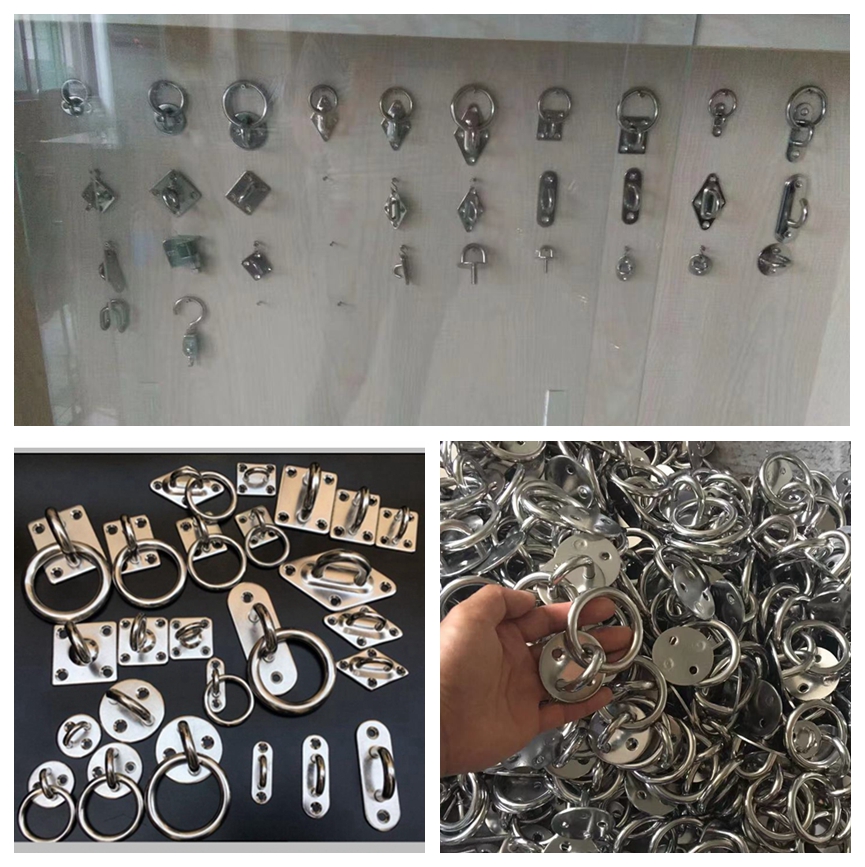 Round base pad eyes with ring–robust and simple to use.
Round base pad eyes with rings is designed for use in securing chains, wire and rope to a range of different types of walls,floors and posts. Ideal for use commercially,domestically and in the marine industry,they're incredibly versatile too. Plus, they're great for use with fibre rope in demarcation for car parks,queues and segregating off different areas of land too.
Made of non-rust high grade steel,The eye itself come with a ring attached which the rope then goes on to with a clip.