Square Eye Plate Swivel Eye Plate
Ideal for a huge range of uses,if you're needing a long-lasting square eye plate swivel eye plate(s),then thanks to Haito Rigging your search is over! We offer swift delivery at very competitive prices,so contact us for a no hassle quotation.
Square Eye Swivel Eye Plate–handy and reliable.
Square eye swivel eye plate are very commonly used for fixing chains and rope to a specific surface like a pole. Perfect for use domestically as well as in the shipping and boating industries,they certainly lend themselves to a large number of projects. Plus,they're great when used with fibre rope in things like marking out car parks,queues and animal pens.
Produced from high grade steel that won't rust,each of the four corners comes with a hole ready drilled which makes screwing them into virtually any surface very easy indeed. The eye itself can rotate through 360 degrees which is great to help prevent tangling.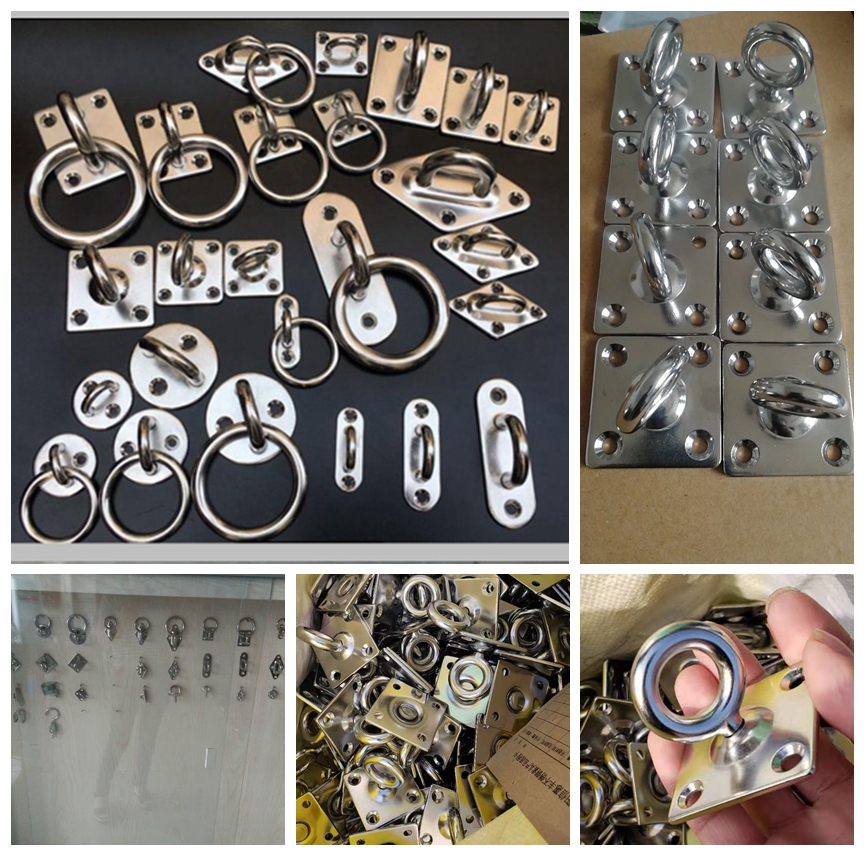 Not exactly sure if it's a square eye swivel eye plate that will do the job? No problem!To help you decided,we a handy range of snap hooks and lifting shackles as well as many other types of fittings.