Stainless Steel Wire Rope Tube Thimble
The purpose of thimbles are to underline and support the eyes made by looping the exteriors of wire ropes. Thimbles create a durable wear surface & aid in supporting the wire rope eye. For durability, the use of stainless steel thimbles allows for the use in highly corrosive environments; As such, stainless steel thimbles supply additional security from erosion and deformation of the eye. In settings where a highly corrosive environment is not likely, Haito Rigging offers a wide variety of metals and sizes to best suit your needs.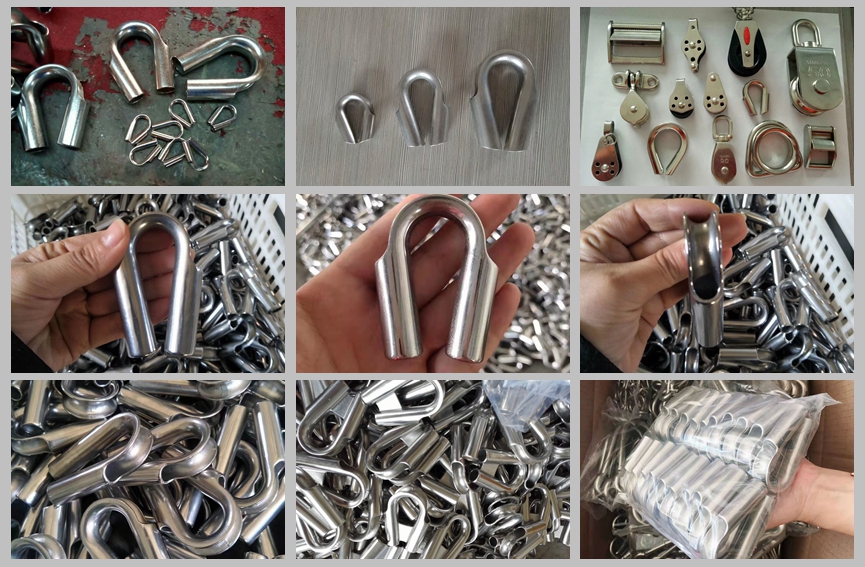 Stainless Steel Tube Thimble Heavy Duty for Wire Rope Cable
Need one or more type thimbles?There's a very good chance you'll find it right here at HT. Furthermore, it's well worth taking a look at our lifting shackles, wire rope pullers and other types of fittings whilst you're here too.
Stainless Steel Tube Thimble
Haito Rigging can supply wire rope thimbles in a wide range of sizes to suit a vast range of wire rope/cable diameters.
Choosing the right size of thimble is important so do contact us to discuss your requirements and place your order today.
We also supply a wide range of alternative wire rope fittings to suit a range of applications.