Wire Rope Thimbles
Wire rope thimbles are just one of the many types of wire rope fittings (ferrules, shackles, terminals, etc.). We supply here at Haito Rigging.We can supply thimbles in various sizes,the thimble you will need is dependent upon your application and it's vital the correct thimble is chosen to meet your needs.
Thimbles are perfect for wire ropes terminating in a loop and are one of the most commonly used end fittings for steel cable. They are used to help protect the steel wire-rope which forms the eye, and therefore will greatly extend the working life of the rope, they also add extra rigidity to a soft loop making it stronger and much easier to attach wherever it is needed.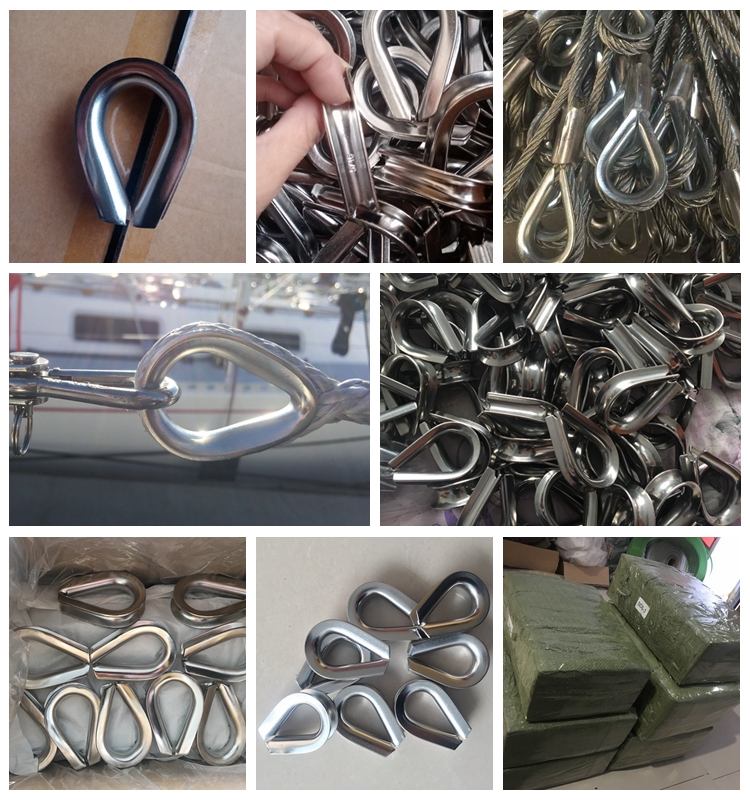 US type G414 Thimbles
Details regarding stainless steel G414 thimbles can be found on this page which is one of our products from the large range of wire rope fittings available on our website. Whilst you're here,don't forget to look through our diverse related product range to complement your thimble.
US type G414 Thimbles – practical and versatile
US type G414 Thimbles,Our great value range of stainless steel commercial pattern thimbles are designed for Stainless Steel Commercial Pattern thimbles,supporting stainless steel wire ropes and are perfect for domestic jobs as well as landscaping,sailing and installations. Because they are made from stainless steel they are perfect for outdoor atmospheres and severe climatic conditions because there's no worry about rusting.