Wire Rope Thimbles
Wire rope thimbles are just one of the many types of wire rope fittings (ferrules, shackles, terminals, etc.). We supply here at Haito Rigging. We can supply thimbles in various sizes,the thimble you will need is dependent upon your application and it's vital the correct thimble is chosen to meet your needs.
Thimbles are perfect for wire ropes terminating in a loop and are one of the most commonly used end fittings for steel cable. They are used to help protect the steel wire-rope which forms the eye, and therefore will greatly extend the working life of the rope, they also add extra rigidity to a soft loop making it stronger and much easier to attach wherever it is needed.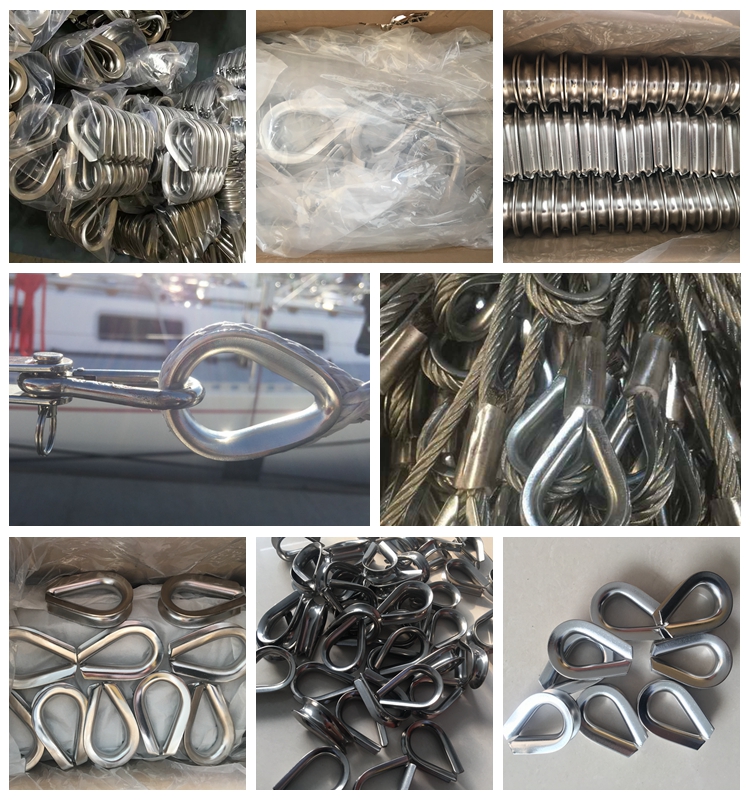 US Type G411 Thimbles
This page is dedicated to US Type G411 thimbles. We're sure to have it in the right size at Haito Rigging. If the US Type G411 thimble is not the right one for you then browse our other types of rope thimbles,we have a wide range available and can fit them to new or existing wire rope for your convenience. We can also fit or supply a range of alternative rope fittings and also many types of wire rope to suit.
US type G411 thimbles–simple and effective
US Type G411 Thimbles thimbles are well suited to many applications including engineering operations,gardening and landscape jobs,in sailing,yachting,sculptures and art work.
Fashioned from weather-proof stainless steel,they are great when used in extremely tough external atmospheres for example in marine air and adverse conditions. This is because they will not rust,tarnish or degrade.
Our US Type G411 Thimbles are sold in sizes to suit rope diameters from 1/8'' to 1''.