Screw Eye
Whatever use you've got in mind, when you need the exact screw eye for the job you're sure to find the one in the amazing range at HT.
Screw eye–handy and versatile
screw eyes.Screw eyes are slightly different to screw hooks in that the 'hook' part goes the full 360 degrees to make an eye.From smaller screw eyes of 80mm which are great for uses at home like hanging decorations or curtain cabling,all the way to more substantial ones manufactured for the fishing, sailing and mechanical industries,screw eyes are infinitely versatile.Made from marine quality steel,they are also handy for jobs in the garden,outhouse, shed or barn too.
Perfect for screwing into timber,if you wish to mount it into brickwork you will require the addition of a wall plug to fit.Screw eyes are also excellent for mounting braided ropes,and cords.Notably,it's worth drilling a pilot hole (a smaller hole first) to give the screw better grip once it's in place.
Every individual screw eye is very easy to use and as this component is specially made with stainless steel it will not rust or tarnish,even in the rain.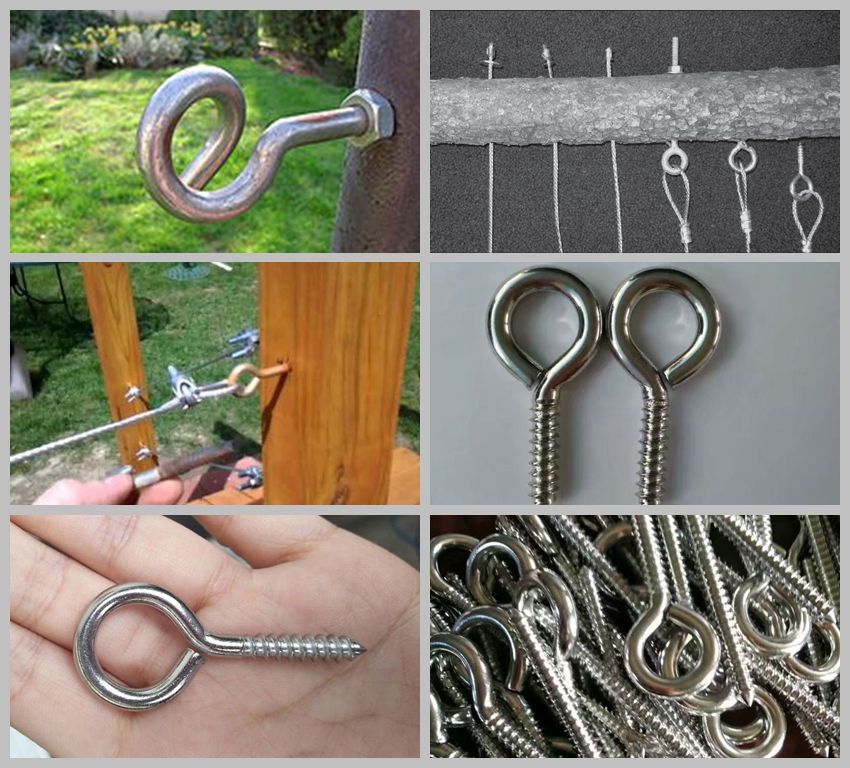 With an abundance of sizes and styles of screw eyes on our website the decision can be baffling.So it might be a good idea to sift through our choice of rigging screws and turn buckles,rope grips and eye nuts and bolts too,or speak to our professional team for help.